About Us
FMC serves growing needs across Golf, Lawn, Structural Pest Control, Vegetation Management, T&O, and Nursery markets. Learn more.
Our Story
As a leading agricultural sciences company, FMC is committed to responding to customers' evolving needs. We are investing significant resources in discovering new active ingredients, developing innovative formulations and biologicals in addition to advancing precision agriculture technologies that support sustainable agriculture around the world.
OUR GLOBAL BUSINESS AT A GLANCE 
Tier one agricultural technology leader with $4.6 billion in total annual revenue
6,400 employees worldwide
We invest ~7% of annual revenues into global R&D efforts
>20 field and biology stations and 5 major innovation centers
Award-winning global innovation pipeline that includes 1.8 million compounds
>25 new active ingredients currently in the discovery pipeline and six in the development pipeline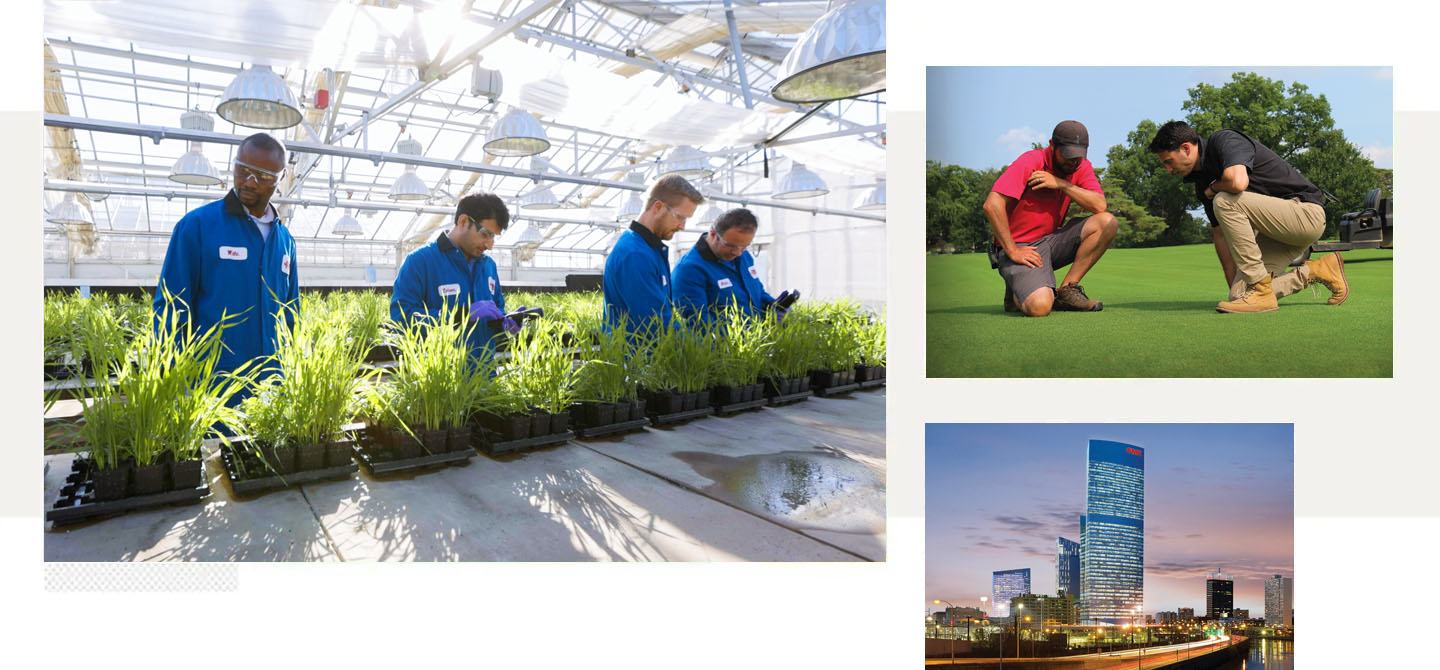 GLOBAL SPECIALTY SOLUTIONS OVERVIEW
FMC Global Specialty Solutions (GSS) business utilizes market knowledge and gifted scientists at the Stine Research Center to serve growing needs in expanding markets. By leveraging FMC's global agricultural technology portfolio, the GSS business has served a diversified mix of non-crop segments including Golf Courses, Lawn Care, Structural Pest Control, Vegetation Management, Nursery and Ornamental, Vector and Consumer.
Continued R&D has led FMC as it ventures into new markets, traditional herbicides, insecticides and fungicides are just the beginning. Future solutions include molecules with new modes of action, differentiated biological products, natural repellents, encapsulated formulations and precision applications for existing products.
Our impact across markets continues to grow as we look forward to furthering innovation and novel solutions.
We're Committed to Sustainability